ReverseAds Blog
Behind the Google Antitrust Lawsuit
December 1, 2020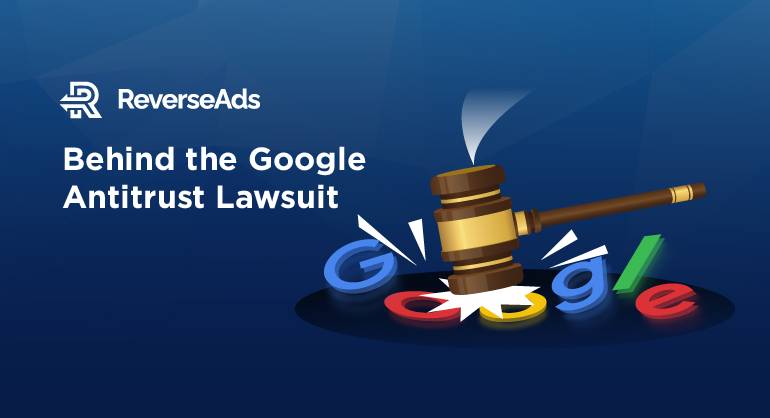 The looming Google lawsuit has transfixed millions of curious tech and legal professionals, as this case has the potential to shift Big Tech and advertising for years to come. The filing of this complaint has been expected for months now, as the Justice Department has been conducting an intensive antitrust investigation of Google for over a year.
The Allegation Against Google
At the heart of this investigation is an allegation that Google has been making a concerted effort to expand its monopoly by throttling competition. This means that allegedly, Google has been violating antitrust laws by favoring its own business in search results instead of generating neutrality. Being that Google controls 90% of the online search market, it is a very real possibility that the company is abusing this power to kill competition and determine the fate of thousands of privately owned businesses.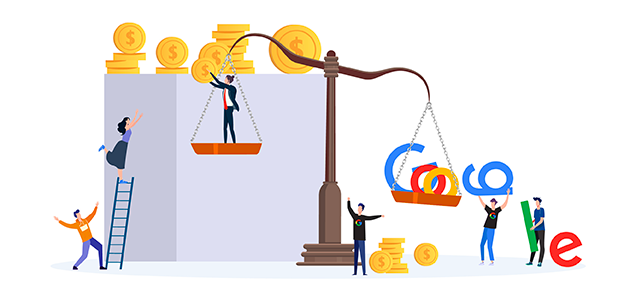 The U.S. government has not been the only governing body concerned with Google's behavior. European competition regulators have already taken action and brought billions of euros in fines to the company. Being that the U.S. has taken no action since the Federal Trade Commission probe of Google was closed in 2013, this case could become the most significant and large scale monopoly case since Microsoft was sued over 20 years ago.

The Lawsuits Impact on Search Advertising
Regulators and lawmakers are interested in Google's current power over search and digital advertising. Google's market share laid the groundwork for the $160 billion in revenue that the tech giant generated from advertising in 2019. This positions the company to leverage its power and influence in a way that unfairly limits competition. There are also many critics that claim Google sequesters content from various websites and uses this content to keep users in the search engine instead of linking them to external sites on which the content is published.
What complicates this situation further is that Google owns each and every step in its search advertising process, connecting sellers and buyers, and ultimately boosting the tech company's advertising advantage. A lot of the power that Google has within the Ad tech space comes from its strategic acquisitions that increase its advantages. This unparalleled influence, coupled with the fact that Google owns the Android OS (powering 90% of smartphones globally), makes it possible for the tech giant to pressure partners to bundle Google's apps into their offerings. Competitors accuse Google of siphoning search marketing dollars into its own display ad network, which only increases Google's power over competing ad-tech providers.
Because of this potential conflict of interest, Democratic AGs are adamant that ad-tech is included in the lawsuit. If it isn't included, a new complaint will likely be filed after the election. These concerns from progressive Democrats are aligned with concerns from many Republican lawmakers as well. Senator Elizabeth Warren used her powerful platform on twitter to express her thoughts on this issue. She believes that Google uses its power and size to bully competitors and that regulators need to take action immediately.
What's Next
The power of tech giants like Google and Facebook continues to grow, which is worrisome when anti-competitive practices are adopted. Given the sheer magnitude of these corporations, if left unchecked, they have the power to tip the scales and crush the competition with minimal effort.
The amount of data these corporations are collecting increases their influence, as they are becoming gatekeepers to digital advertising success. Lawmakers are justified in their inquiry, as the fate of thousands of businesses lies in the hands of Google on a daily basis. If Google unfairly manipulates search results or ad campaigns without legal repercussions, then we set a dangerous precedent for large tech companies in the future.