ReverseAds Blog
How to Build an Accurate Buyer Persona for Your Ad Campaigns
January 4, 2022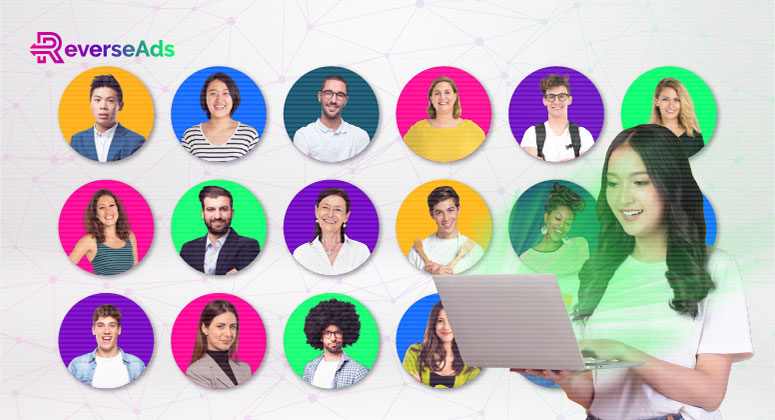 Understanding your target audience
The Buyer Persona.
A term that's thrown around a lot but rendered useless if you don't know how to make full use of it. A major component of any marketing strategy, a buyer persona helps you to define your target audience in order for you to better angle your products towards them.
Today, 56% of consumers expect brands to predict their next purchase or provide recommendations based on lifestyle seasonal needs and budget limitations, and that means more work on the brand's side to cater to their audience's needs. Determining the right buyer persona is the key to addressing this
In this article:
How to Build your Ad Campaign's Buyer Persona
4 Tips from us to build your Buyer Persona
An Example of a Buyer's Persona
3 Key Questions to Build Your Buyer Persona
How to Build your Ad Campaign's Buyer Persona?
A buyer persona is a basic outline of various types of customers that may be interested in your products/services to help marketers build precise targeting strategies.
Through analytical research of your target market, you'll be able to build relationships and also better engage with them. Reaching out to your audience will help you to deepen your understanding and knowledge of your audience.
Here are 4 tips from us on how to build your very own buyer persona: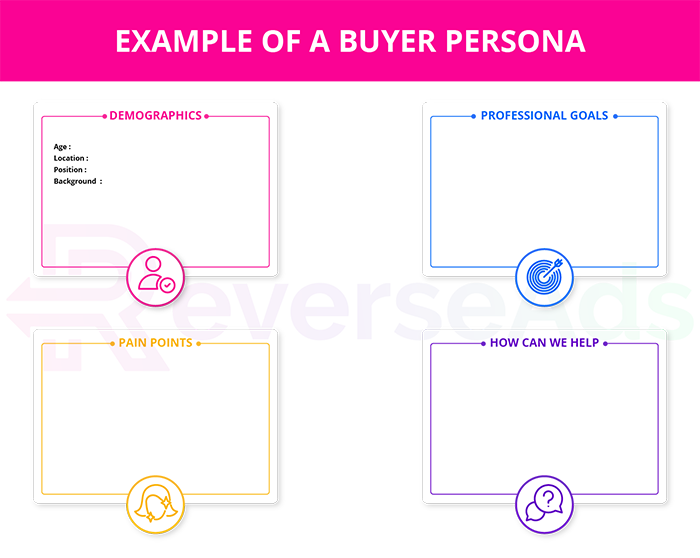 Demographics:
Who are your target audience? (e.g., people who are looking at cheaper, 'quick fix' solutions to their skincare needs)
Age, Gender, Location, Interest, Income etc. (e.g., 35-45, All Genders, APAC region, Fast Skincare, 2k-10k/month)
Pain Points:
What are they trying to solve? (e.g., want to feel young and comfortable in their skin again)
What's preventing them from progressing towards their goals? (e.g., they have no time to do a proper skincare routine)
What Can We Offer:
How does our product help them achieve what they want? (e.g., cheap and fast solutions for skincare needs)
Make sure to cover all bases – what questions will they ask of us? (e.g., what are the ingredients? Are they safe to use? Cheaper product = lower quality?)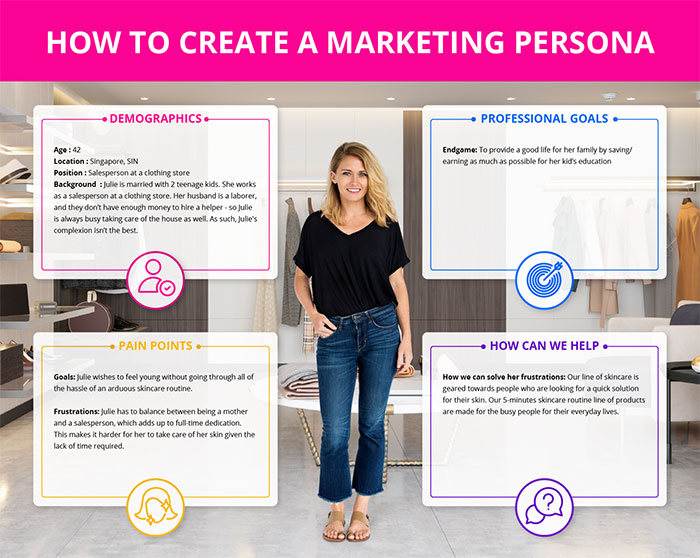 An example of a buyer persona would look something like this:
Name: Julie Tan
Demographics
Age: 42
Location: Singapore, SIN
Position: Salesperson at a clothing store
Background: Julie is married with 2 teenage kids. She works as a salesperson at a clothing store. Her husband is a laborer, and they don't have enough money to hire a helper – so Julie is always busy taking care of the house as well. As such, Julie's complexion isn't the best.
Pain Points
Goals: Julie wishes to feel young without going through all of the hassle of an arduous skincare routine.
Frustrations: Julie has to balance between being a mother and a salesperson, which adds up to full-time dedication. This makes it harder for her to take care of her skin given the lack of time required.
Professional Goals
Endgame: To provide a good life for her family by saving/earning as much as possible for her kid's education
How Can We Help?
How we can solve her frustrations: Our line of skincare is geared towards people who are looking for a quick solution for their skin. Our 5-minutes skincare routine line of products are made for the busy people for their everyday lives.
With a buyer persona in tow, you'll be well equipped with the knowledge to tackle the challenges that awaits your company once you're past that first hurdle.
3 Key Questions to Build Your Buyer Persona
Finding the right audience, or 'interviewees', is another crucial step in defining your buyer persona. The process need not be difficult, as it's all already right there in front of you – your customers!
With all of your customer's information already there for you, it's time to make full use of it. Lean on your current customer base and ask them what is it that makes your product useful, or not – constructive criticism is always helpful!
From there, ensure that your questions are straight and to the point, so as to not confuse them during this phase of the journey. The questions to ask can differ from brand to brand, but always keep these 3 in check: Demographics, Pain Points, and Professional Goals.
1. Demographics
How old are you?
Which region do you reside in?
What does your typical day look like?
2. Pain Points
What is your personal goal (with relevance to your product/service)?
Are you achieving it?
Why/why not?
3. Professional Goals
What is your professional goal?
Are you achieving it?
Why/why not?
By building this relationship and understanding, you'll be able to work on creating a great customer experience, and this is essential to consumer engagement. Brands who work on this have reported an 84% increase in revenue, so focus on building that customer experience!
The better you understand it, the more you'll be able to attract valuable leads to your business and it'll be easier and more worthwhile to focus your resources on retaining them overtime. It's also critical in driving quality content creation, business and product development, and everything else that relates to acquiring/retaining customers.
Are you looking for more tips on building a buyer persona? Book a free consultation with our team!