ReverseAds Blog
ReverseAds at Huawei Spark Founders Summit 2022
September 23, 2022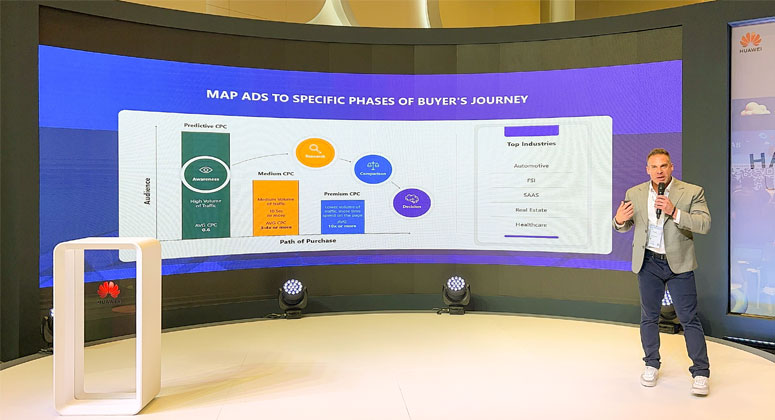 This year, Huawei Spark Founders Summit 2022 brought 1000+ enterprises and tech startups with over 100 investors on-site. The sole focus of these 3 days of collaboration is to explore where industry digitalization is heading, what opportunities it brings, and how digital technologies like cloud, AI, and 5G can be practically applied in different industry scenarios to fully unleash their value.
ReverseAds, being the winner of HUAWEI's Spark Ignite Thailand & Global in 2021, participated in HUAWEI Connect 2022 & Sparks Founders Summit at Queen Sirikit National Convention Center, Bangkok.
Industry juggernauts such as Deloitte, OCBC Bank, Forbes, Hyundai, Toyota, and SAP were the few of many who attended the event to build a sound ecosystem for open collaboration and shared success in the field of technology and industry needs.
This year attendees were fortunate to inherit valuable knowledge on the future of technology from government agencies, unicorn startups, venture capitalists, and tech giants such as:
Kasama Kongsmak, Executive Vice President, Digital Policy & Security Digital Economy Promotion Agency,
Passakorn Pannok, CEO, Bitkub Blockchain Technology,
Lee Kai-Fu, Chairman & CEO, Sinovation Ventures
Jacqueline Shi, President, HUAWEI CLOUD
At HUAWEI Connect 2022 & Spark Founders Summit, ReverseAds saw a great turnout of attendees at our on-site booth who were eager to learn about our technology.
"How do we map keywords to intent? How our advertising solution attributes ads to specific phase of buyer's journey? How does our Cost-Per-Action model works? ", were some of the inquiries made as mentioned by our on-site tech experts.
Utilizing the power of A.I and Machine Learning algorithms, ReverseAds' Cost-Per-Action (CPA model offers clear pricing definitions of user purchase intent for marketers.
This enables businesses and advertisers to optimize their ad budgets effectively and gives them an opportunity to ONLY pay for genuine, high-intent traffic.
The pricing model aligns with three main factors that define when a user reaches the stages of purchase intent: spends 22 seconds or more on a site; visits 3 or more pages; or performs a 100% scroll depth on a landing page.
Learn more: https://campaign.reverseads.com/cost-per-action
Tom DeFloria, Chief Revenue Officer, ReverseAds represented us at the speaking session wherein he brought our revolutionary AdTech to the world stage yet again and how partnering with HUAWEI Cloud & AI technology has helped ReverseAds to enable 100% up time and the SPEED to win every RTB.
"Huawei Spark Initiative has assisted ReverseAds to expand its business in Thailand, Singapore, and South America. Through this program, ReverseAds has received financing of more than USD20 million" said Ms. Shi, President, of HUAWEI Cloud.
ReverseAds has been striding towards its aim of becoming a unicorn startup and the first true alternative to search advertising by constantly innovating on how we can make advertising beneficial and privacy compliant.
Get in touch with ReverseAds today to find out how your business can benefit from this new intent pricing model for your next online ad campaign.