ReverseAds Blog
Static Ads vs Video Ads
December 14, 2021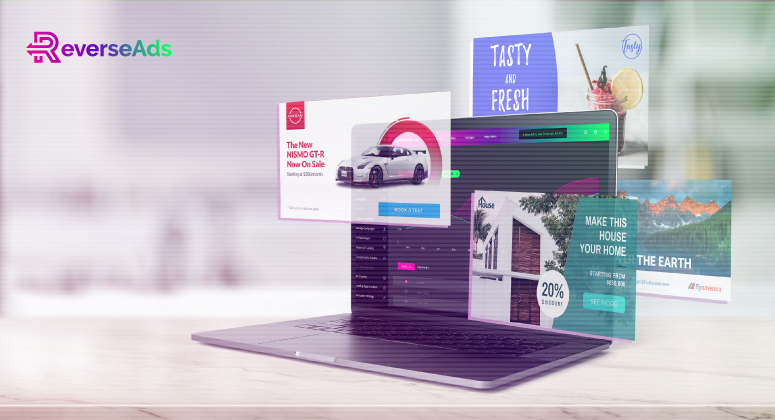 It's 2021, and consumers are becoming numb to digital advertising. Businesses already understand how critical it is to build an online presence, given the sheer amount of people glued to their smart devices or working from a computer. However, are these same businesses privy to the trends online and making a concerted effort to stand out from the noise that exists across the internet? Do these businesses recognize the growing preference on behalf of consumers towards video ads?
Digital advertising is far from a new concept, but it is still evolving every day. Anyone that has spent even a small amount of time traversing the web is being served ads, and they know it. Despite this collective understanding that we are all subject to advertising efforts on a daily basis, this next statistic is likely to blow your mind…
The average American is being served approximately 6,000 – 10,000 ads every single day
Personally, I cannot remember the last five ads that I saw online, let alone 10,000. This clearly demonstrates that the volume of ads we're subjected to reduces their value, which results in the failure of many ad campaigns. Luckily, this doesn't have to be the case, as businesses have an opportunity to elevate their advertising and make a lasting impact on consumers viewing their ads.
One of the simplest ways to level up your advertising efforts is to make the shift from static to video-based ads. Consumers are much more receptive to video ads, as these advertisements instantly stand out from everything else a consumer is viewing and adds to their impact.
A recent study from biteable found that video ads generated over triple the leads when compared to static images and generated 38% more impressions. These findings are in no way novel, and illustrate the direction that online advertising is heading. Let's take a look at how businesses can start to fold video ads into digital marketing campaigns, and transition away from ineffective static advertising…
From Static to GIF
While it's simple enough to talk a big game about the importance of video ads, most businesses still struggle to find the resources necessary to create these advertisements. We understand this struggle, and want to provide you with the easiest way to get started.
The layers of a static banner ad can be animated in order to create a GIF-style ad, and breathe some life into an otherwise traditional visual. By taking one or two of the static elements and animating them using minimal motion, you instantly create a more eye-catching ad. This tactic can be used to bring focus to specific elements, such as the hook or branding. Not all video ads need to be expensive or resource intensive, and simple GIF animations go a long way.
Fifteen
-Second Video Ads
Social media platforms such as Tiktok, Snapchat, and Instagram have opened the door to rapid storytelling and entertaining bite-sized content. The video content created on these platforms has proven effective, especially to younger generations that consume a colossal amount of video content. 83.8% of all US internet users watch video content every month, and this content does not need to be long-form or intricate.
YouTube is one of the most influential platforms for video content, which is why they created their six-second video offering for marketers. The success of the aforementioned social platforms establishes the potential of what can be achieved within six-seconds, and many companies are winning with this medium.
Users that are already browsing for content on their phones are receptive to quick video ads that precede or act as an interstitial to their desired content. They come to the experience with the expectation that this content will be direct and brief. Being that consumers are open to this advertising content, it has the potential to capture their attention and resonate beyond the six-second window.
Social Media Stories
The potential that social media has to grow your sales is widely known. One of the more recent developments on these platforms is the addition of the 'stories' feature, which in large part was driven by Instagram. While platforms like Facebook and YouTube quickly followed suit, Instagram stories continue to be the most relevant for businesses.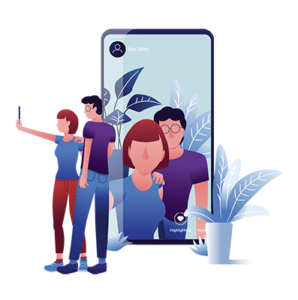 This feature enables users to share moments of their day-to-day lives in the form of images or videos, which are only accessible for a 24 hour window before automatically deleting (unless you choose to archive). A half a billion people use Instagram stories everyday, with one third of the most viewed stories being created by businesses.
The B2C advertising potential that this feature possesses is nothing short of significant, and businesses should be deploying advertising strategies that incorporate it. A majority of Instagram users find brands that operate on the platform creative, entertaining, and committed to building community, which goes a long way in cultivating a strong and inclusive brand image. Sprout Social reports that 89% of users discover new products and services on the platform, which crystalizes the power that Instagram has as a marketing platform.
This moment we find ourselves in within the ad tech industry is very much a transitional one. We're on the cusp of the death of programmatic display, tech giants are parting ways with third party cookies, and consumers are no longer resonating with run of the mill digital advertising. Video ads are just one way to breathe new life into ads, and all companies should be experimenting with this approach.