ReverseAds Blog
The Current Status of Data Privacy
December 1, 2020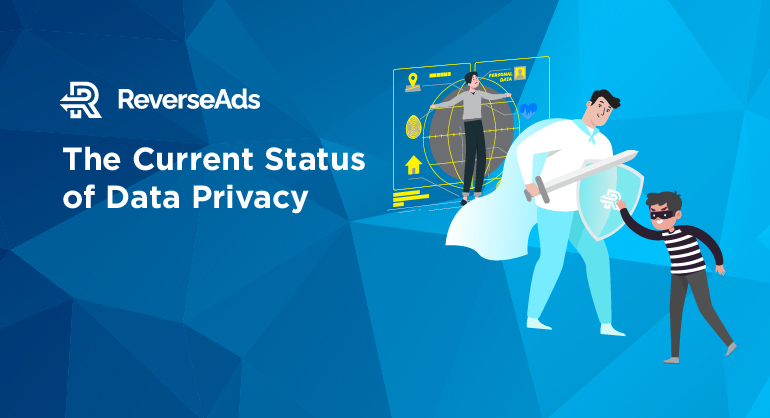 For many years, product quality was the most critical concern for consumers when considering where to do business. Now, in 2020, as digital technology has advanced to the point where most companies operate online,
data privacy concerns
are front and center. We're not talking about password security, authentication tools, or other user-controlled security measures, but rather data privacy measures enforced by businesses that protect users' personal data.
Data is an exceptionally valuable asset, not unlike land. Businesses that possess data and the know-how to develop it and use it, can generate invaluable insights, optimize their business processes, and increase their bottom line. Because of this value, businesses started to seek ways to collect, analyze, and share data. Now, regulatory bodies worldwide have recognized the need for consumer protections and are establishing laws that protect their personal data.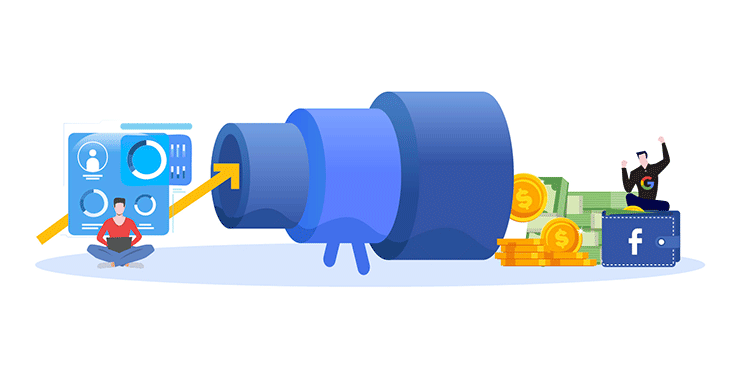 How Does This Impact Digital Advertising?
Concerns regarding data privacy boiled to the surface in 2019 when flagship companies like Facebook, Microsoft, and Google were criticized for their careless handling of users' personal data. At the heart of this issue is data-driven advertising, which uses consumer's browsing data to serve personalized ads to them online.
Data-driven advertising has been flourishing and has accelerated in recent years due to the resulting business advantages. While it allows businesses to fulfill their marketing goals, it also lines the tech giants' pockets as they earn revenue collecting and selling data. There are also clear benefits to consumers, who receive ads aligned with their specific needs and desired experiences.
74% of customers are frustrated by irrelevant advertising content, and 78.6% of customers won't consider an offer unless it's personalized to their previous interactions. These statistics illustrate that customer expectations are evolving as data has permeated their experiences online. As expectations change, businesses continue to adapt and deepen their appeal to these customers.
This is the proliferation of customer-centric personalized market experience, and businesses are increasingly turning to data-driven solutions to improve their ability to personalize their customer experience. Evidence of this can be found in a recent estimate from Forbes, saying that the global big data market is estimated to grow from $42 billion in 2018 to $103 billion in 2027. Forbes also reports that 83% of brand executives say they incorporated big data to gain a competitive edge.
Unquestionably, big data is gaining ground, especially related to the marketing sector. However, as we alluded to above, it comes with a generous amount of criticism.
Censure and Approval of Targeted Ads
Due to the impending cookieless future, some businesses have placed their hope in the use of email addresses to act as an identifier. This reliance on email data is based on the fact that platforms will only have first-party cookies at their disposal. This data is stored directly in each unique website that a user visits. As a result, each user will have a different first-party cookie ID on each unique website that they navigate to. The connective tissue between all of these IDs is the user's email, which will allow businesses to assemble a comprehensive profile that details all of the user's interests and behavior. This means that instead of device IDs, companies will link a user's data to their email.
The ironic thing about this shift is that it is arguably more intrusive, as consumers will be offering up offline data generated from any instance that they provided an email address for digital receipts. This deepens the challenge of adhering to regulations and policies established to restrict consumer data collected by businesses worldwide.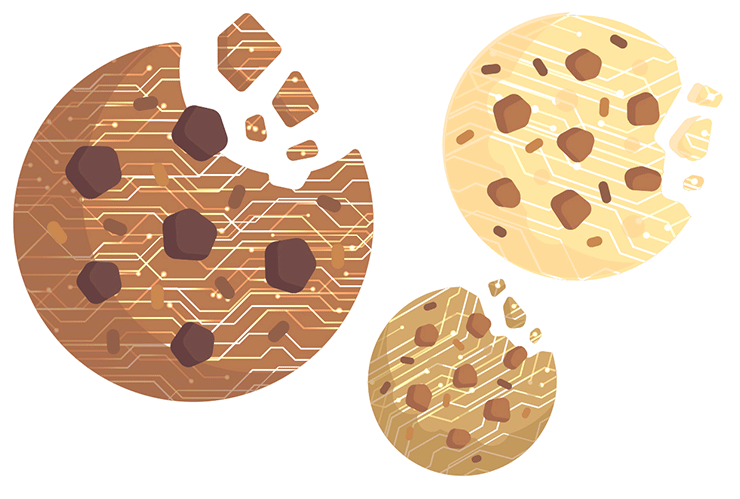 New consent initiatives have been driven forward by the strict regulations being implemented around data-privacy. Third-party cookie-based consent is quickly being replaced by "authenticated consent" solutions that manage the intricacies of compliance. These solutions allow users to verify an account and set their own unique data preferences that will remain adhered to across all their devices and the platforms they explore.
Laws Regarding Data Privacy
Businesses will always be working to understand and track their consumers. As technology evolves and regulations are adopted, these same businesses will figure out how to continue these processes in compliant and secure ways. While the data being collected and accessed might not be the same as it has been since the birth of programmatic, ad tech vendors will be forced to innovate and unlock new ways to achieve relevance.
This is why many experts believe that programmatic is not necessarily dying, but rather changing form as it adapts to a world without third-party cookies. There is still a chance that the result will be difficult to recognize when compared to the programmatic technologies that have driven the industry forward since 2007. However, more likely is that companies will shift to a more privacy-focused approach while still generating the data necessary for successful digital ad campaigns.
In January 2020, Google announced that Chrome will make third-party cookies obsolete in consideration of greater privacy measures over the internet. This will be carried out through a new initiative called 'Privacy Sandbox'. Google has already introduced SameSite cookies in order to control how third-parties use cookies and avoid cross-site request forgery (CSRF). This is an attempt to label cookies properly, however, Google will continue to be able to track your Chrome browsing history and use it for tailored ads.
These changes are creating the need for forward-thinking ad tech solutions that prioritize data privacy. There are smart ways to continue to serve data-informed ads online, while also ensuring that consumers are protected.
ReverseAds is an alternative to search ads and delivers secure access to buyers everywhere after search, which Facebook and Google simply cannot.
"We saw the demand for an ad tech solution that not only outperformed search ads at a fraction of the cost, but also addressed the need for a cookie-less solution. Data privacy is critical, and we recognize the importance of consumer privacy. That's why we developed ReverseAds in a way that prioritizes privacy and accounts for the direction the internet is moving regarding consumer protection laws."
ReverseAds Cookieless Tracking
Since the implementation of GDPR, CASL, and CCPA, we have been hard at work, creating an unparalleled cookie-less tracking solution that is compliant and scalable. Our solution does not track user-level data, but rather campaign-level engagement tied explicitly to a keyword's intent. Using client-side, first-party cookies, we can read/write information specific to that user while storing this data anonymously. This allows us to read engagement from a particular user across all modern browsers, without being affected by Apple's ITS or Chrome 3rd Party Cookie blocking.
Our solution has helped global brands like BMW, Harley Davidson, and RE/MAX transform their digital advertising
with an eye toward the future. If you'd like to learn how to deploy our cookie-less tracking solution and generate more engagement and conversions in a way that prioritizes data privacy, visit
https://reverseads.com/
or email us at
info@reverseads.com
to schedule a time to speak with a ReverseAds Data Intelligence Specialist.