ReverseAds Blog
Your Customer's Mindset is the Key to Summer Sales
June 8, 2022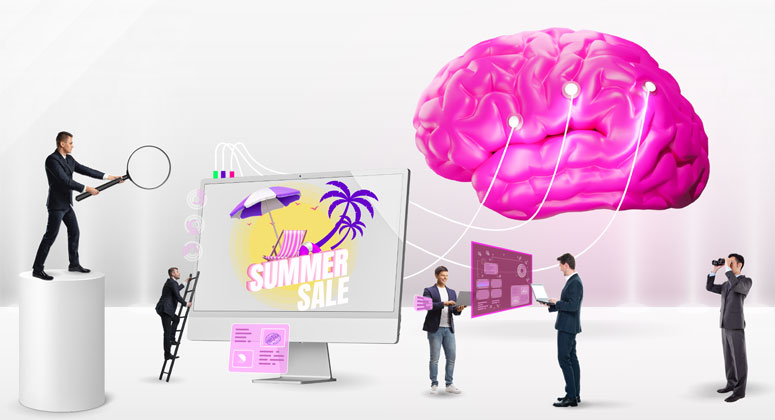 The real-time mindset of a customer dramatically influences their decisions. The content they engage with, the content they share, and the purchases they make always align with their current state of mind. For this reason, it is extremely important to keep your customer's mindset at the forefront of your marketing decisions.
You'll never know the exact mindset of every customer, but seasons, trends, and neuromarketing will give you a pretty good idea.
Summer, for example, gets most people in a 'summer chill' state of mind, this should always be taken into account when planning summer campaigns. People's buying habits change with the seasons, so your marketing strategies should change as well.
Understanding Your Customer's Mindset During Those Hot Summer Months
Carving out time to understand how customer behavior changes during summer is crucial to creating successful campaigns within this time period. The priorities, emotions, and actions of customers change during this season.
People are most likely to be out and about, enjoying the warm sunny days. This is good for B2C companies but usually bad for B2B companies. While tourism and retail outlets may thrive, other industries typically see a slow few months. This is especially true for the companies who think marketing during the summer is worthless.
Marketing is never worthless, if you serve ads that align with your customer's current state of mind you will see results no matter what industry and season you're in. Aligning your marketing with your customer's mindset is also a lot easier than it used to be.
Thanks to neuroscience, we can now pinpoint precise reactions to advertising content that prompt emotional responses, activate memories, and draw attention. AI and machine learning allow us to use this neuroscience data to determine exact elements that make an ad effective in order to deepen impact and boost ROI.
Below you'll find some of the best strategies to keep your summer sales up. All of these strategies align with the summer mindset and will therefore yield results.
Summer Marketing Strategies
This lovely time of the year offers many opportunities to have fun with your marketing. Your customers are most probably having fun and are likely to engage with fun content. You can take advantage of this by serving ads that align with the summer vibe.
Now, this might seem impossible for Considered Purchase and B2B companies because very few people are in the mindset of doing business during summer, still, it can be done. Your company can ride the summer sales wave as well. Here is exactly how:
Optimize your ads for mobile
Most people are out of the office during summer so they tend to be on mobile a lot more often than on the web. For this reason, it is important to optimize all ads for mobile. Mobile optimized ads will make it much easier for customers to engage with you.
Hone in on the holidays
There are at least 10 holidays during the summer. While your customers aren't at work, they're out celebrating some of these holidays so marketing created around these themes can still catch their attention. Your products or services don't necessarily have to relate to any of the holidays. You can make your content stand out by just adding vibrant colors, tropical tones, and the right patriotic themes into it.
Create summer sales and promotions
Summer promotions and gift cards are the norm for B2C companies in this season, but B2B companies usually shy away from it as most people aren't at work. However, customers are still on their mobiles and will still see your ads so one way to ride the summer sales wave is to offer a discount on your products or services provided they sign up/purchase before the end of the season.
Highlight local summer events and/or share success stories
If there aren't any relevant ways to add summer themes into your marketing, don't give up. There are many other ways to keep your business at the top of potential customers' minds during summer. One way is to create content that highlights local events. You could also promote some of your success stories and user-generated content as customers will have much more time to relax and read through things in this season.
Conclusion
Learning about neuromarketing and then applying what you learn is extremely important. Sales, in every season, very much rely on the mindset of your customers. Summer doesn't have to equal slow business, you can get just as much, if not more sales just by taking advantage of neuromarketing. While it's true that you do have to get more creative to stay relevant and fresh during this season, it is definitely worth it in the end.